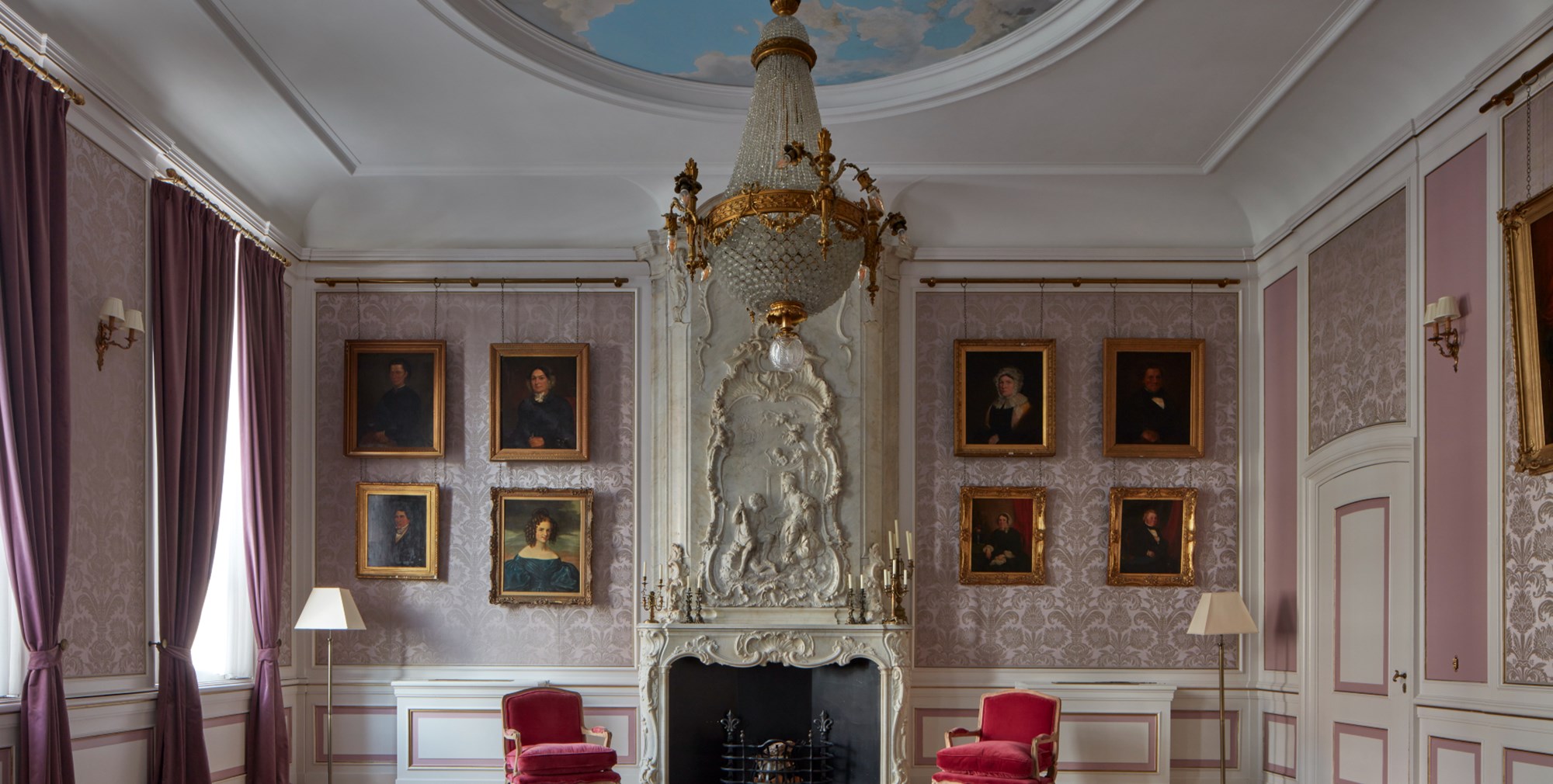 Four things you didn't know about our Saxenburg House
1. The origins
Travel back in time to the 17th century Golden Age of the Netherlands and discover the magnificent Saxenburg house. Built in 1615, this historic canal house on the Keizersgracht in central Amsterdam is now one of the crown jewels of the Pulitzer Amsterdam, along with many other charming canal houses. Originally, 'De Saxenburghuis' was owned and renamed by Jan Egbertsz, a barley merchant, in 1624.
2. Rembrandt and the Saxenburg
In the 1630s, the opulent "De Saxenburg" estate was owned by Christoffel Thijs and Magdalena Belten. They also owned a country house in Bloemendaal which Rembrandt van Rhijn painted in 1651. The close relationship between the Christoffels and Rembrandt suggests that at least one part of the painting was created in one of the rooms of the estate. Interestingly, Thijs was also Rembrandt's creditor, and it was through their association that Rembrandt acquired his previous house, which is now the Rembrandt museum.
3. Chocolate factory
Later, the mansion was owned by Jan de Neurfville, a merchant, who transformed it into a modern 18th-century canal house. Unfortunately, it was converted into a chocolate factory in 1909, which damaged the magnificent staircases and its reception area.

4. A true diamond
Despite this, the Saxenburg House is still one of the 25 canal houses that make Pulitzer Amsterdam as it is today, and we are proud to have it. Hosting a private event in the Saxenburg Room is like stepping back in time to the Golden Age. The grand salon features a stunning hand-painted ceiling, a central chandelier, and a lovely view of the garden, making you feel like one of the famous residents. Don't forget to look up when you are in the Saxenburg, you might find a gem in disguise...