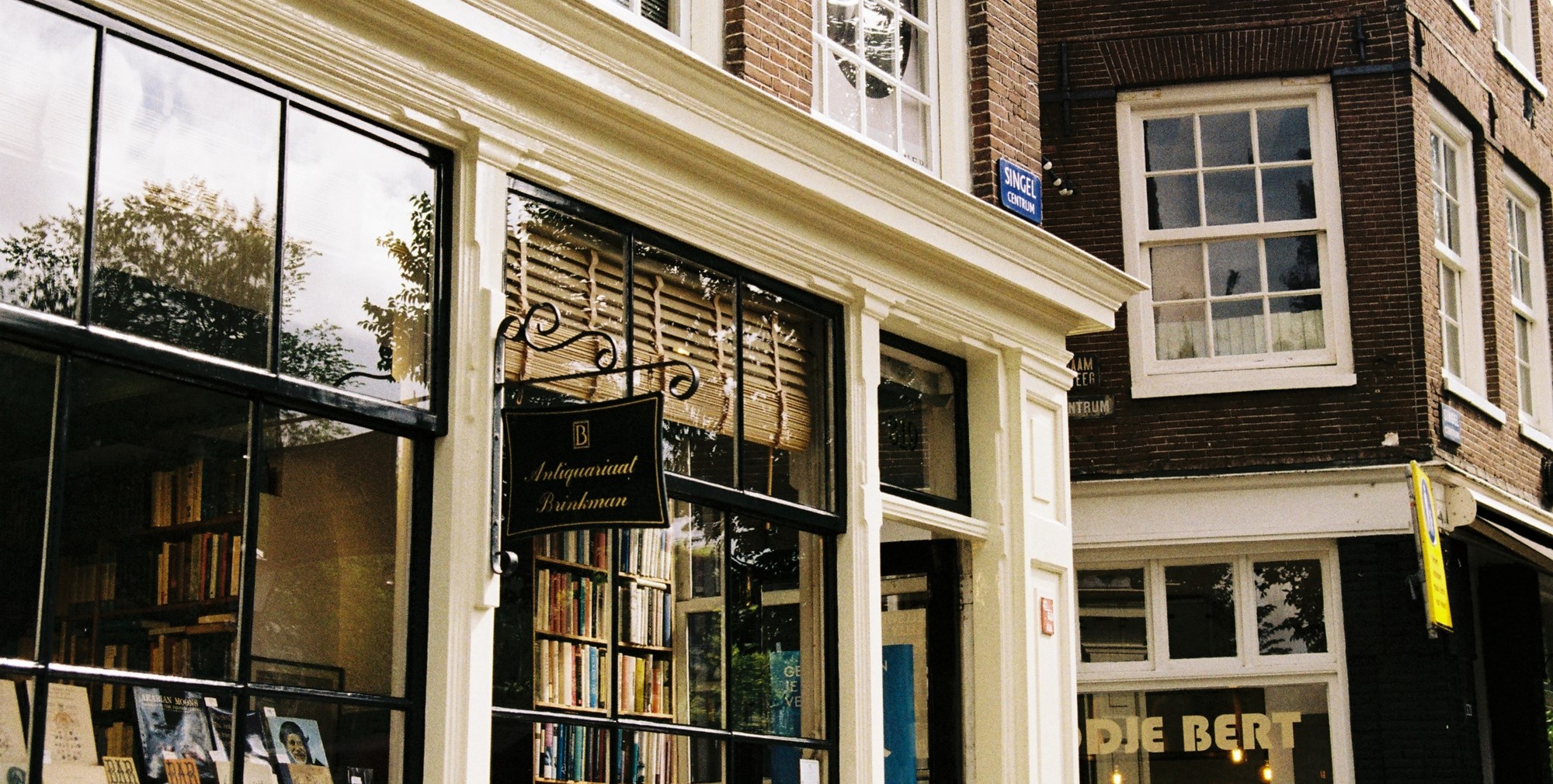 6X Jacu's Favorite Places in Amsterdam
Jacu Strauss is responsible for the re-design of Pulitzer Amsterdam and many other design hotels within the Lore Group, such as the iconic Sea Containers London, Riggs Washington DC. and recently opened One Hundred Shoreditch London.
Jacu lived in Amsterdam for four years and completely immersed himself in the city; the place he now calls his second home. Use his inspiration and let the designer emerge within yourself. Dream now, discover later.
"I want to share my favorite places with you – where I shop, wander around and gather inspiration as a designer."
Interior & inspiration
1. Anouk Beerents – Since 1987, Anouk Beerents has specialized in the import and export of antique mirrors. Most of the authentic quality mirrors have a French or Italian origin with gilded gold or silver leaves. The amazing studio of Anouk Beerents is a real hidden gem in the nine streets.
"It's one of my favorite places in the world. We have a few of her mirrors in Pulitzer's Bar, lobby, -and Collector's Suites among others." – Prinsengracht 467, anoukbeerents.nl
2. MENDO– MENDO is a candy store for book lovers. They specialize in the specific categories of fashion, photography, interior, traveling, food and graphic design.
"A stunning bookshop. It's just done really well and they have an amazing collection of books. You can't help but spend some time in there."- Berenstraat 11, mendo.nl
Get dressed
3. Bij Ons Vintage– A large collection of original vintages for men and women with new arrivals every day. Check out theirFacebook page to stay on top of the special offers every week.
"One of the things I love most about Amsterdam is it has really amazing vintage shops."- Reestraat 13, bijons-vintage.nl
4. PRJCT AMS – A multi-brand store for men, selling an on-going mixture of casual chic clothing and garments, with a strong focus on 'the perfect basic'. Innovative brands and upcoming designers who value quality, can be bought at PRJCT AMS.
"A small nicely designed store with a good collection of clothing that's clean and simple." – Gasthuismolensteeg 18, prjctams.com
The finishing touches
5. Marie Stella Maris – A beautiful shop offering luxurious, natural care products and a fine selection of home fragrances for a unique experience at home. The Amsterdam-based lifestyle brand donates a fixed amount towards clean drinking projects for each product you purchase.
"The store is great, the toiletries are dazzling, and the packaging is absolutely brilliant." – Keizersgracht 357, marie-stella-maris.com
6. D.S. & Durga – In every bathroom of Pulitzer Amsterdam, you will find a selection of D.S. & Durga products. Enjoy the wonderful scents of the shampoo, body lotion, and conditioner, that will surprise you every time.  
"D.S. & Durga creates a new universe through fragrances: everything that is loved in music, art, and nature is translated into fragrance notes. They are fragments of myths and fantasies, which the outside world is invented to discover." - Runstraat 11, skins.nl