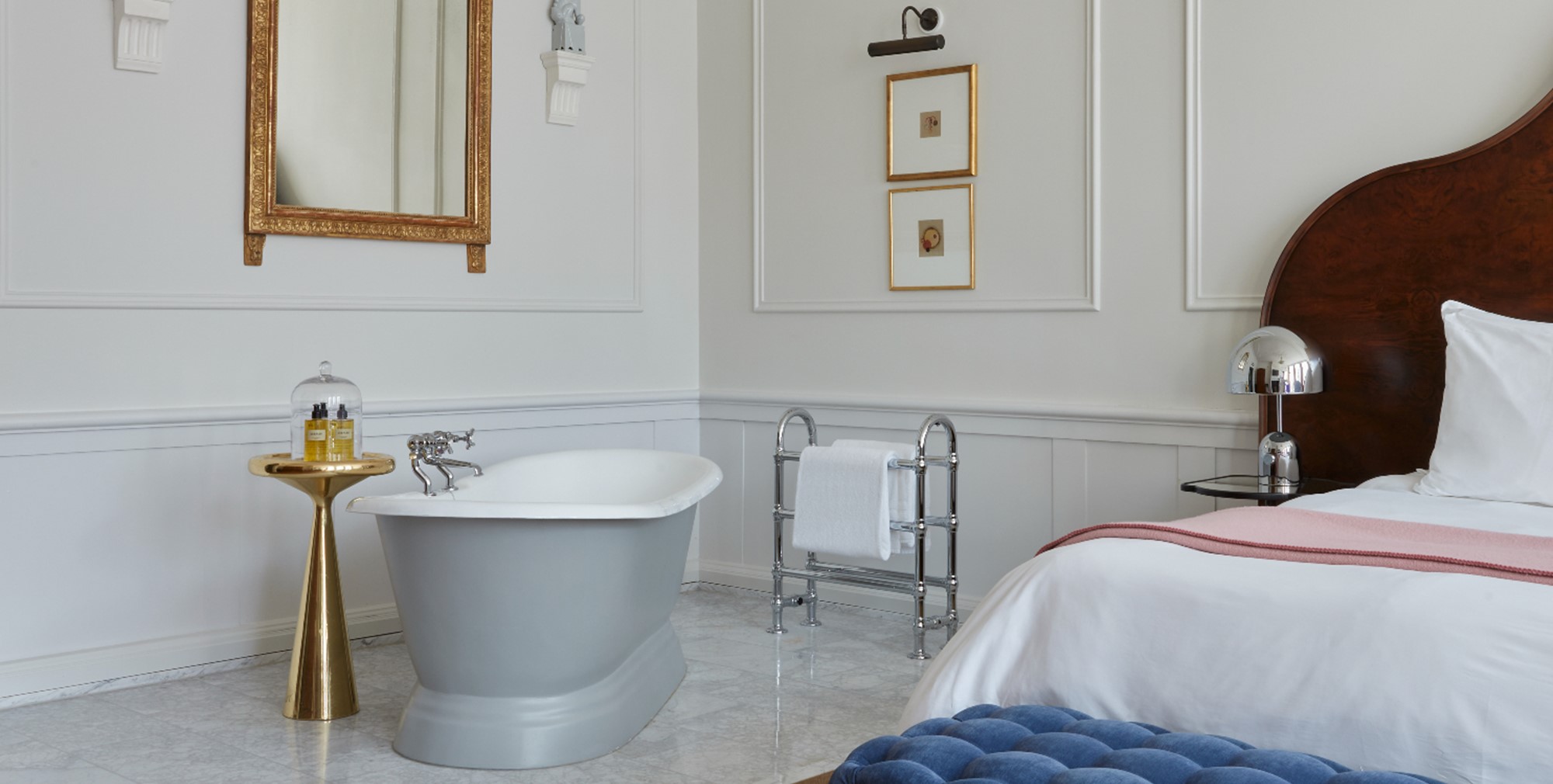 How to create that hotel-feeling?
Who doesn't love that hotel experience? Arriving in a wonderful room, diving into a soft king-size bed, room service delivered to your doorstep and just being completely out-of-touch with the outside world. The moment for you to relax. Pulitzer Amsterdam has collected five ways to make your own home feel a little more five-star.
Entrance
Create an elegant arrival experience by placing an entrance table or design hall console. Place your favorite fresh-cut flowers in a large vase and try to stay strict with one color or type. (Dutch flowers if you ask us!) Small entrance? Create the illusion of a bigger one with wall mirrors.
Drapery
Give your living space or dining room a little drama and choose the right thick drapery to add a luxe, almost theatrical appeal to a living space or dining room. Pulitzer's drapes have been placed around the lobby lift, partially open to reveal the artwork behind it.
Room scent
What is it about these places that always make you feel welcome? Exactly – the beautiful scent that lingers in the lobbies and hallways. Purchase a room spray or a scented candle with a flavor that brings you that cosmopolitan feel. Go all the way with an elegant tray to display pretty perfume bottles, face oils and scented soaps.
Our suggestion: D.S. & Durga Debaser
Crisp white sheets
Nothing feels more like a hotel room than freshly washed cotton sheets. When choosing your bed linen always look at the thread count (the higher the better!), or never forget to feel the fabric first. For that perfect bed made look, take out of the dryer shortly after cycle is completed, fold, lay flat and iron whilst fabric is still damp.
Ding dong… room service!
Serve that Saturday morning breakfast in bed. Indulge with a stack of pancakes and fresh red fruits, cappuccinos, orange juice and oven-baked croissants. Why not add a glass of fizz? We're not going anywhere today.
Keep an eye out for our favorite recipes on the Pulitzer newspaper to create that ultimate Pulitzer-experience.