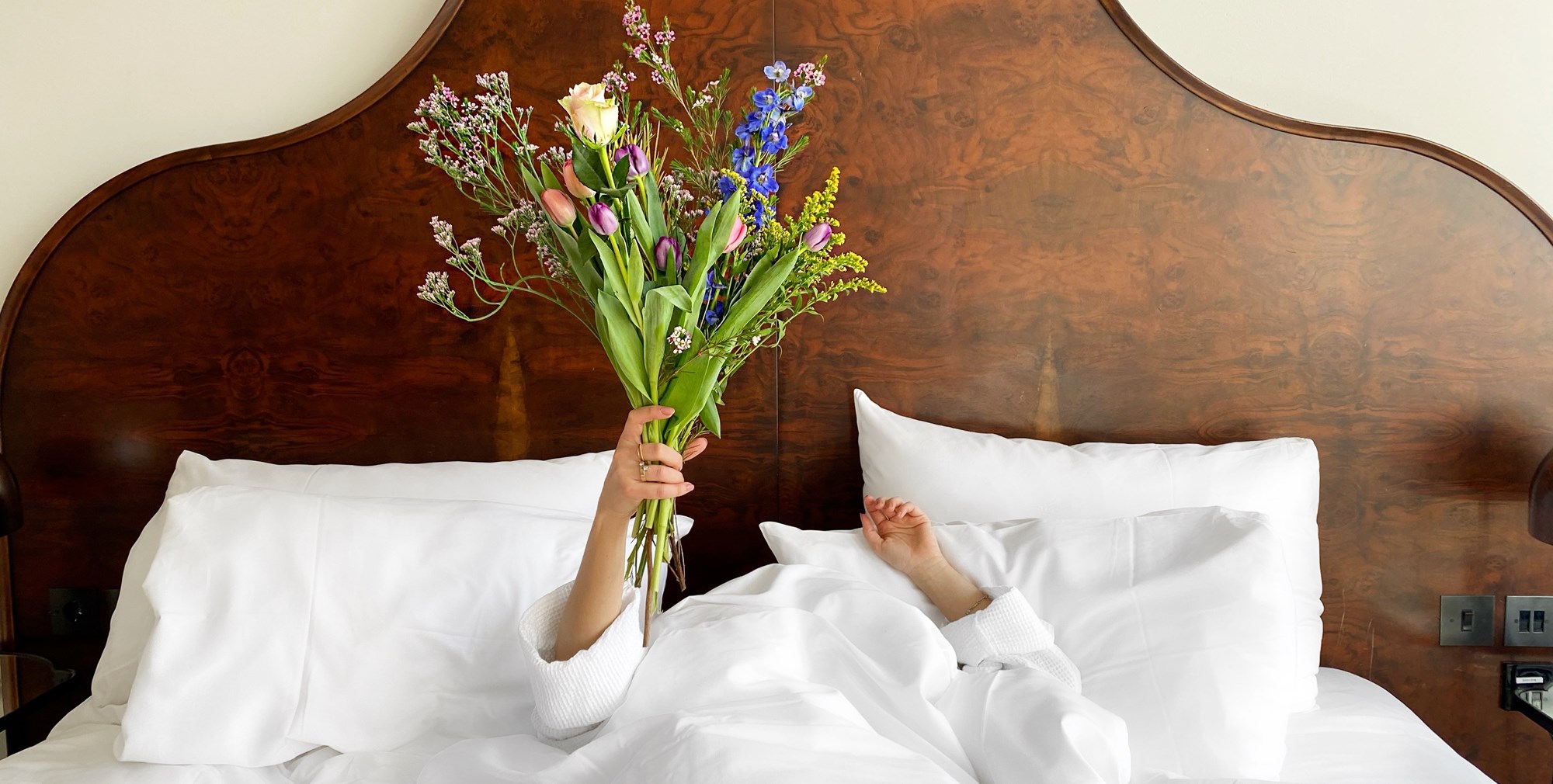 Reservations & Rooms
How can I amend my reservation?
Can I purchase a Pulitzer Amsterdam gift card?
Pulitzer Amsterdam gift vouchers make excellent gifts and can be purchased online here. 
Can I have an extra bed in my room?
A fee applies for to have an adult rollaway bed added to a room. A supplement of 30 EUR is charged for an additional bed for children between 3 to 12 years of age. An additional bed for guests of 13+ will be charged the full price (50 EUR).
Please note that most of our rooms are not fitted with extra beds, and these need to be added upon request. Extra beds cannot be placed in the 'Cosy' or 'Classic' rooms. Cribs are provided free of charge however, we do not provide blankets, bumpers or pillows for cribs.
Do all rooms offer a canal view?
While many of our rooms and suites have canal views, some have garden or courtyard views. Subject to availability, rooms can be upgraded to a Canal View room for an additional fee of 75 Euros per night.
Payments
Do I need to provide credit card details?
A credit card guarantee is required for all room reservations. Upon arrival the card may be pre-authorized for room charges and incidentals. The pre-authorization will be released at check-out. Guests paying in cash will be asked to pay a deposit at check-in of 50 EUR per person per night in addition to the room rate. The unused portion of the deposit will be refunded at checkout.
Which payments methods are accepted?
All major credit cards are accepted. At the hotel, charges can be settled with cash, debit card, or travelers' check. We do not accept personal checks.
Can charges be settled by a third party?
A non-guest wishing to pay for a guest in the hotel must fax a copy of the front of the credit card along with a credit card authorization form prior to the guest's arrival. Credit card authorization forms can be obtained directly from the hotel.
What is the city tax and when does it have to be paid?
9% VAT is included in the price. 7% City Tax per room per night + €3 per person per night will be charged upon check out.
At the hotel
Is the hotel suitable for families?
Yes, the hotel is completely child-friendly. We offer special Family Rooms and Family Suites, a play area in our garden and nanny service. Additionally, we offer baby care products, cots and children's amenities and games. At restaurant Jansz. we serve a special children's menu for both lunch and dinner.
Are pets allowed?
Yes, guests may bring one small dog or cat to their room. Pets are not allowed in the restaurant or other public areas. The cost is 50 EUR per pet per day. Note: The dog may not be taller than 55 cm (1.8 ft). 
Are there any age restrictions?
Guests must be 18 years or older to reserve a room. Minors should stay at the hotel with company aged 18 and above. Service of alcoholic beverages is restricted to those 18 years and above (with valid identification).
Is smoking permitted in the hotel?
All guest rooms and public spaces are 100% non-smoking. In our garden, smoking areas are set up which are available until 21:00.
Is there disability access?
The hotel offers fully fitted accessible guest rooms. To reserve this room type, please contact us directly.
Does the hotel offer room service?
Yes, the hotel offers room service 24 hours a day. 
Does the hotel offer breakfast?
Breakfast can be enjoyed at our restaurant Jansz. or at Pulitzer Garden. Jansz. offers an extensive breakfast buffet for €42,50 per person and a continental à la carte menu. Pulitzer Garden offers a continental à la carte menu only, from 11:00 in the morning.
Arriving
Can I park at the hotel?
You can take advantage of our valet parking service at the cost of 70 EUR per day. You can also park your car along the canal in front of the hotel or at the closest parking garage: the Euro Parking located on the Marnixstraat.
Please note that the maximum height of your vehicle for the valet parking and the parking garage is 1.90 meter.
How do I reach the hotel?
Hotel Pulitzer is accessible by train or taxi. From Amsterdam Central Station guests can take tram line 13 or 17 to the hotel. You can find all details about how the get to Hotel Pulitzer here. 
Does the hotel offer shuttle service?
Hotel Pulitzer does not offer a shuttle service. The concierge team can arrange your transportation or airport pick-up. Contact them via concierge@pulitzeramsterdam.com.
What is the check-in policy?
Standard check-in time is 3pm local time. Early check-in is based upon availability, and cannot be confirmed until check-in time. We suggest to book the night before at the best available rate to ensure an early check-in the next day.
Departing
What is the check-out policy?
Standard check-out time is 12 noon. A late check-out may be requested, but cannot be guaranteed and is subject to availability. An additional fee of 50 EUR per hour will be charged between noon and 6pm. After 6pm, a full night's stay will be charged at the best available rate for that day.
What if I leave earlier?
An early departure is free of charge for all reservations with a flexible cancellation policy. Reservations on prepaid rates cannot be amended without losing the full deposit.