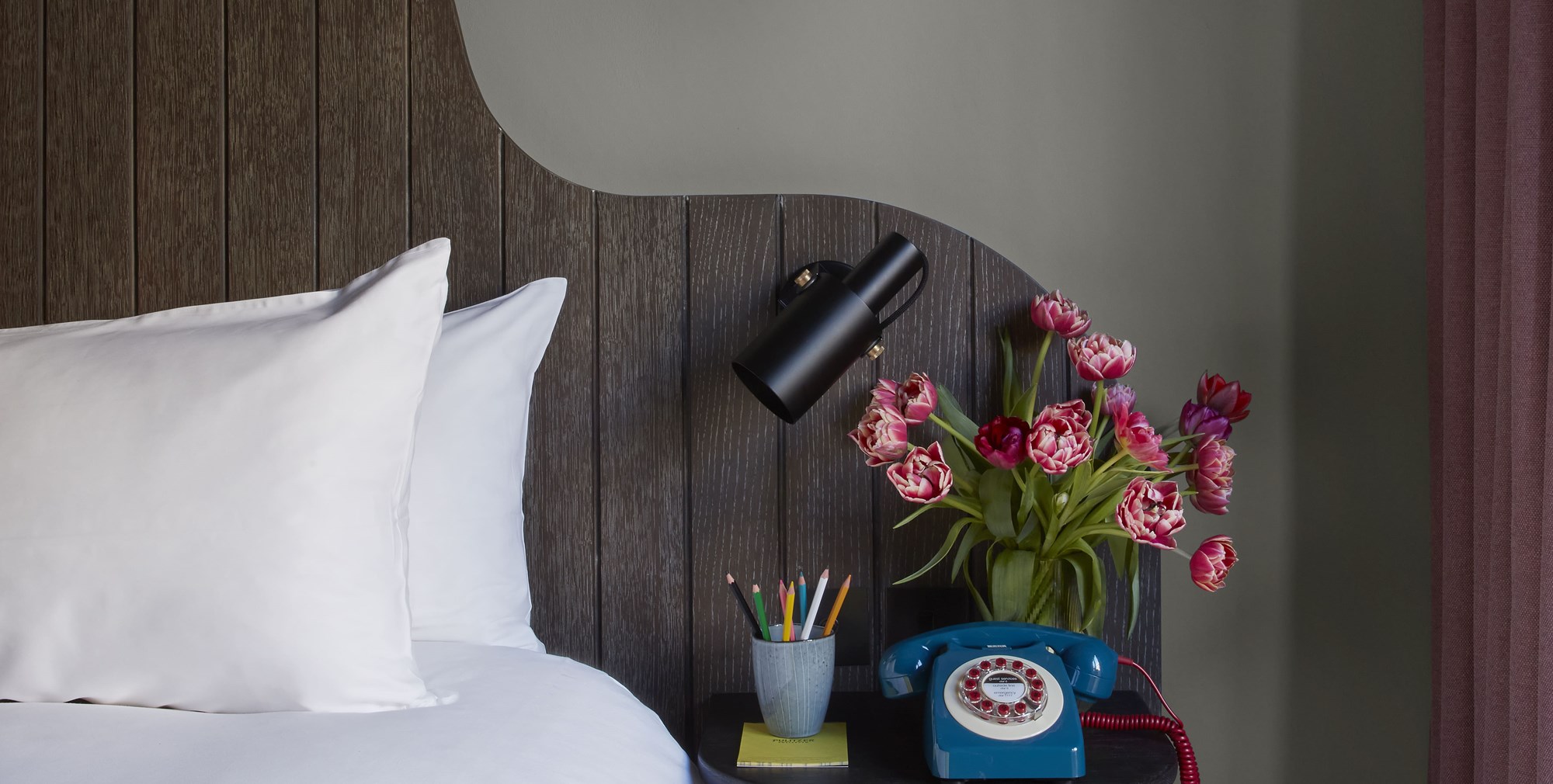 7 X What to do in Amsterdam during fall
As the vibrant colors of summer fade into the golden hues of fall, Amsterdam transforms into a picturesque golden wonderland that captivates visitors with its charming canals, historic architecture, and cozy atmosphere. Fall in Amsterdam is a time of cultural festivities, culinary delights, and breathtaking natural beauty. Whether you're a first-time traveler or a seasoned explorer, here's a curated guide to the best activities and experiences in Amsterdam during fall 2023.
1. Canal Cruises and Fall Scenery
Amsterdam's iconic canals take on a new beauty during fall as the trees lining the waterways turn into a palette of warm reds and oranges. Embarking on a canal cruise offers a unique perspective of the city's enchanting architecture and serene water reflections. Pulitzer Amsterdam offers canal tours on the saloon boat the "Tourist", built in 1909 has all the classic characteristics one would expect including polished teak and brass, luxurious carpeting, marble, leather and original beveled glass. Enhance your cruise with champagne, bites or a bespoke picnic. For more information, click here.
2. Visiting Cultural Landmarks
Amsterdam's cultural scene comes alive during fall with a variety of events and exhibitions. The Rijksmuseum and Van Gogh Museum continue to showcase their renowned collections, while smaller galleries and cultural spaces feature contemporary artists and thought-provoking installations, like Galerie Ron Mandos on the Prinsengracht and Galerie Fons Welters in the Jordaan. More into modern art? Visit Stedelijk Museum or Moco located at the Museum square. With the city's comfortable fall temperatures, exploring these landmarks on foot or by bicycle is a delightful way to immerse yourself in Amsterdam's rich history and creativity.
3. Fall Festivals and Events
Fall in Amsterdam brings a variety of festivals and events that celebrate everything from art and film to food and music. The Amsterdam Dance Event is a global electronic music gathering that takes place in various venues across the city, attracting music enthusiasts and renowned DJs. For foodies, the Amsterdam Coffee Festival and Taste of Amsterdam offer an opportunity to savor culinary delights and specialty coffees amidst a festive ambiance.
4. Vondelpark
Vondelpark, Amsterdam's most famous park, undergoes a mesmerizing transformation during the fall months. The park's trees create a magical canopy of vibrant leaves, making it a serene haven for nature lovers. Enjoy leisurely walks, picnics, or even a peaceful moment of reflection by the park's ponds. Renting a bike nearby is a popular choice, allowing you to explore both Vondelpark and its neighboring attractions at your own pace.
5. Cozy Cafes and Culinary Adventures
Embrace the Dutch concept of "gezelligheid" – a sense of coziness and comfort – by indulging in Amsterdam's café culture. As the temperature drops, locals and visitors alike seek refuge in the city's charming cafes. Discover cocktail history through a classic menu in an effortlessly elegant atmosphere in Pulitzer's Bar while overlooking the signature canals. Or visit Pulitzer Garden, they perfect place to relax in perfect tranquility and enjoy all-fresco dining but also for a casual breakfast, morning coffee, a great glass of wine or a beautiful plate of pasta. Fall is also a great time to savor Dutch comfort foods like stroopwafels (thin waffle cookies filled with caramel syrup).
6. Vintage and Boutique Shopping
Amsterdam's shopping scene boasts a mix of vintage stores, upscale boutiques, and local markets. Fall is a great time to explore the city's diverse shopping districts, such as the Nine Streets (De Negen Straatjes) – home to Pulitzer Amsterdam - and the Albert Cuyp Market. Uncover unique fashion finds, antiques, and handmade crafts while immersing yourself in the local shopping culture. Looking for luxury brands? Walk through the P.C. Hooft and discover a variety of beautiful brands. Searching for an ideal place to savor lunch after a good shopping day? Visit Jansz. and enjoy beautifully crafted dishes inspired by modern-Dutch cuisine.
7. A Stroll Through Hortus Botanicus Amsterdam
While Keukenhof Gardens might be closed, the Hortus Botanicus Amsterdam provides an equally captivating botanical experience. Nestled in the heart of the city, this historic garden boasts a diverse collection of plant species, including those that come alive with vibrant colors during the fall. Meander through the serene pathways and discover the unique charm of this urban oasis.