Copper Rooms
Four separate spaces, each charming in their own right
Ascend the winding stairs from restaurant Jansz. to follow in the footsteps of the building's original owner Volkert Jansz.
The notable merchant expanded his wealth in the early 17th century by smelting brass into copper and was an extremely popular social figure of the era. These rooms honor his legacy and are equally charismatic in their own way.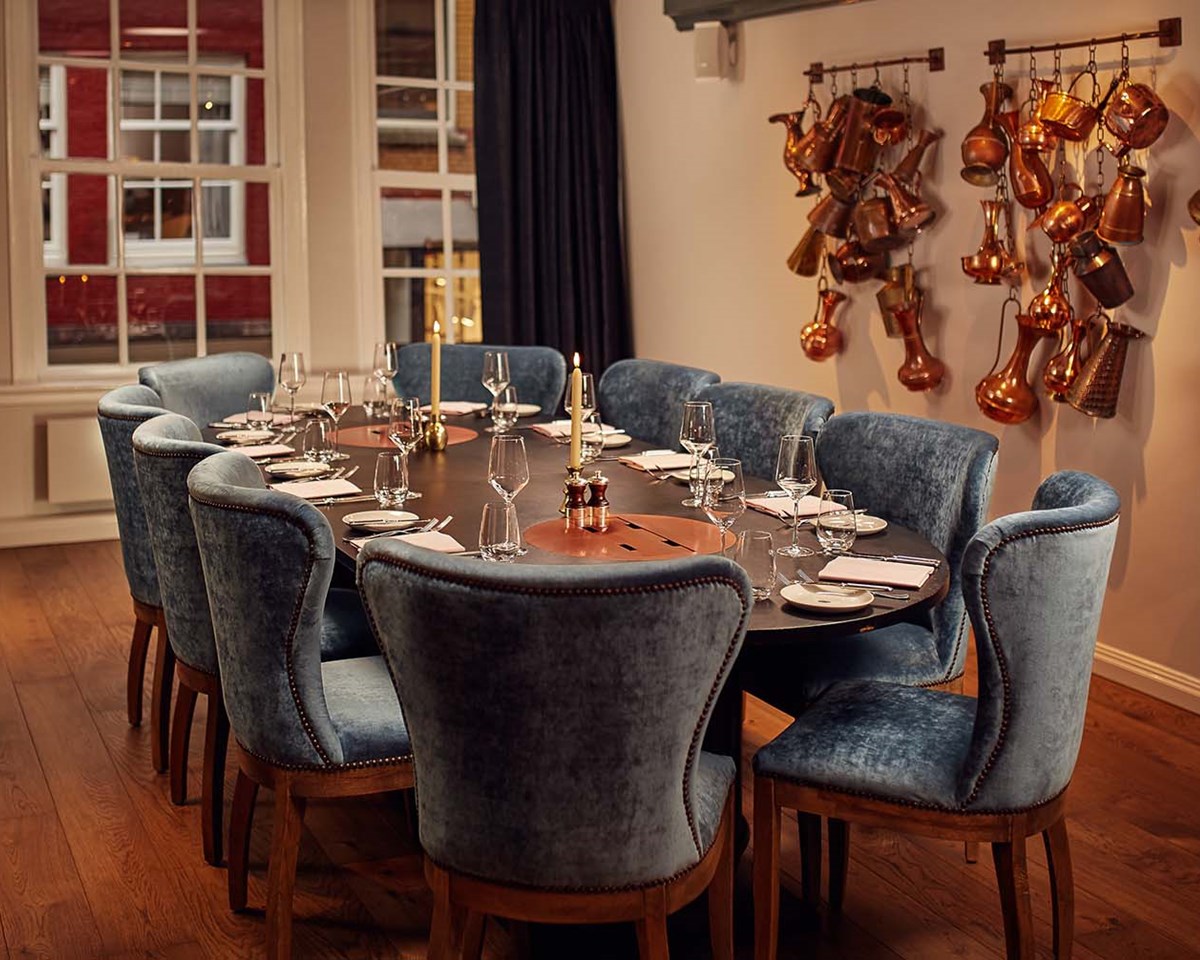 Copper Study
An intimate space for private dinners or inspiring business meetings sits above the energetic Reestraat. The large oval table and the sumptuous velvet chairs add an additional layer of elegance to this charming room.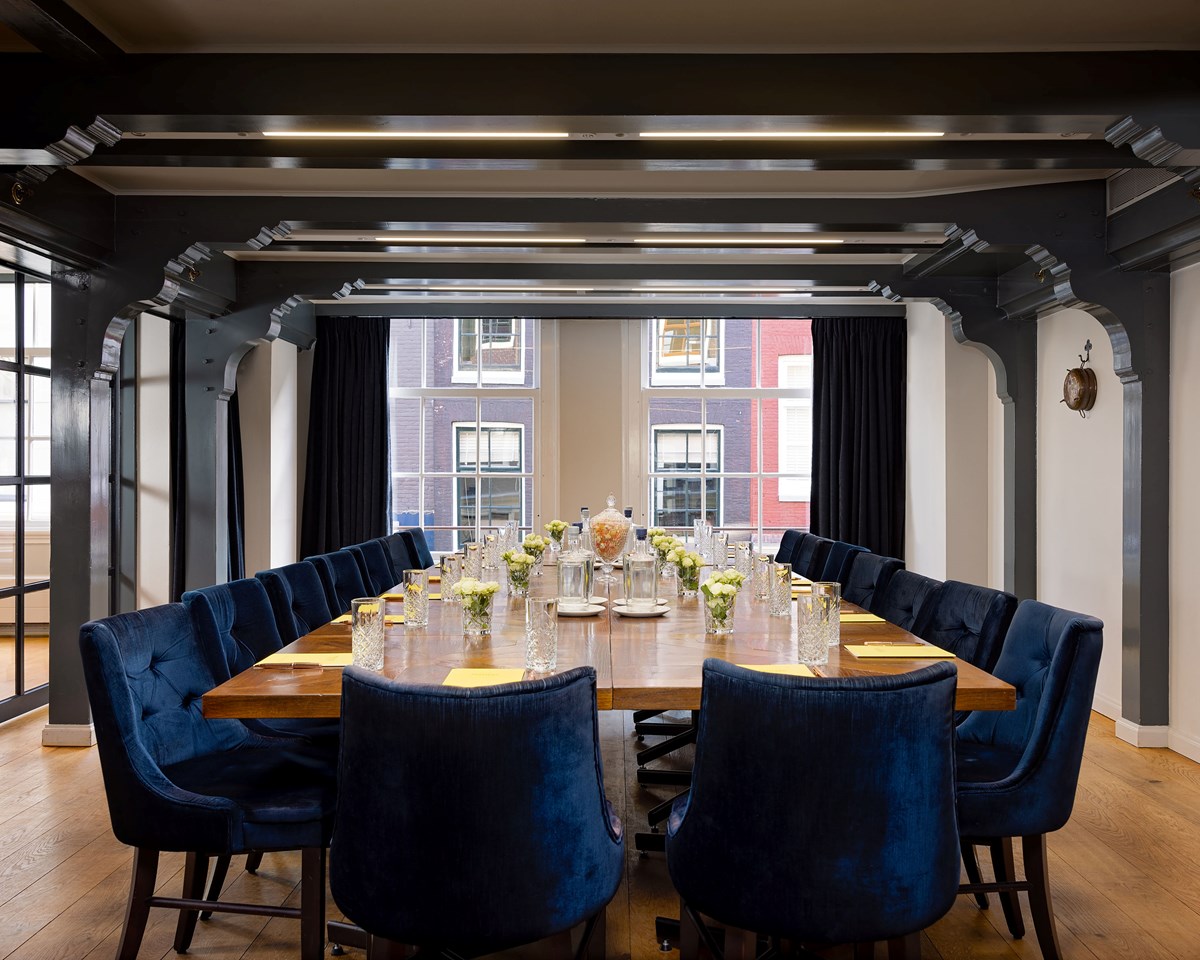 Copper Attic
Connected to the Copper Lounge, removable glass partitions make the Copper Attic a unique hybrid space to work, meet or dine. Original wooden beams and delightful views of the Reestraat complete the timeless atmosphere of this multi purpose room.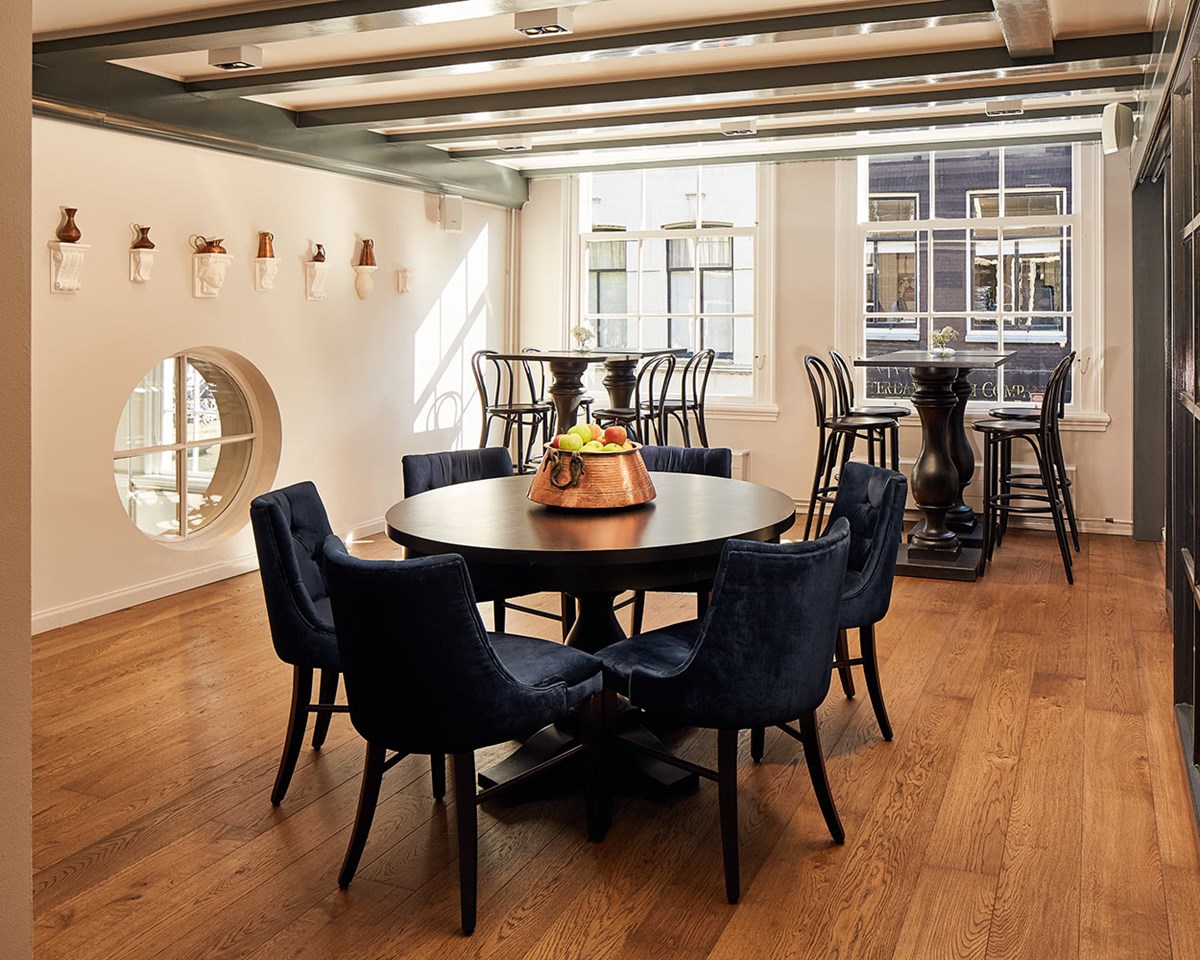 Copper Lounge
With views over the Jansz. patio and the lively Reestraat, the Copper Lounge it is a superb spot for morning coffee or a leisurely afternoon cocktail.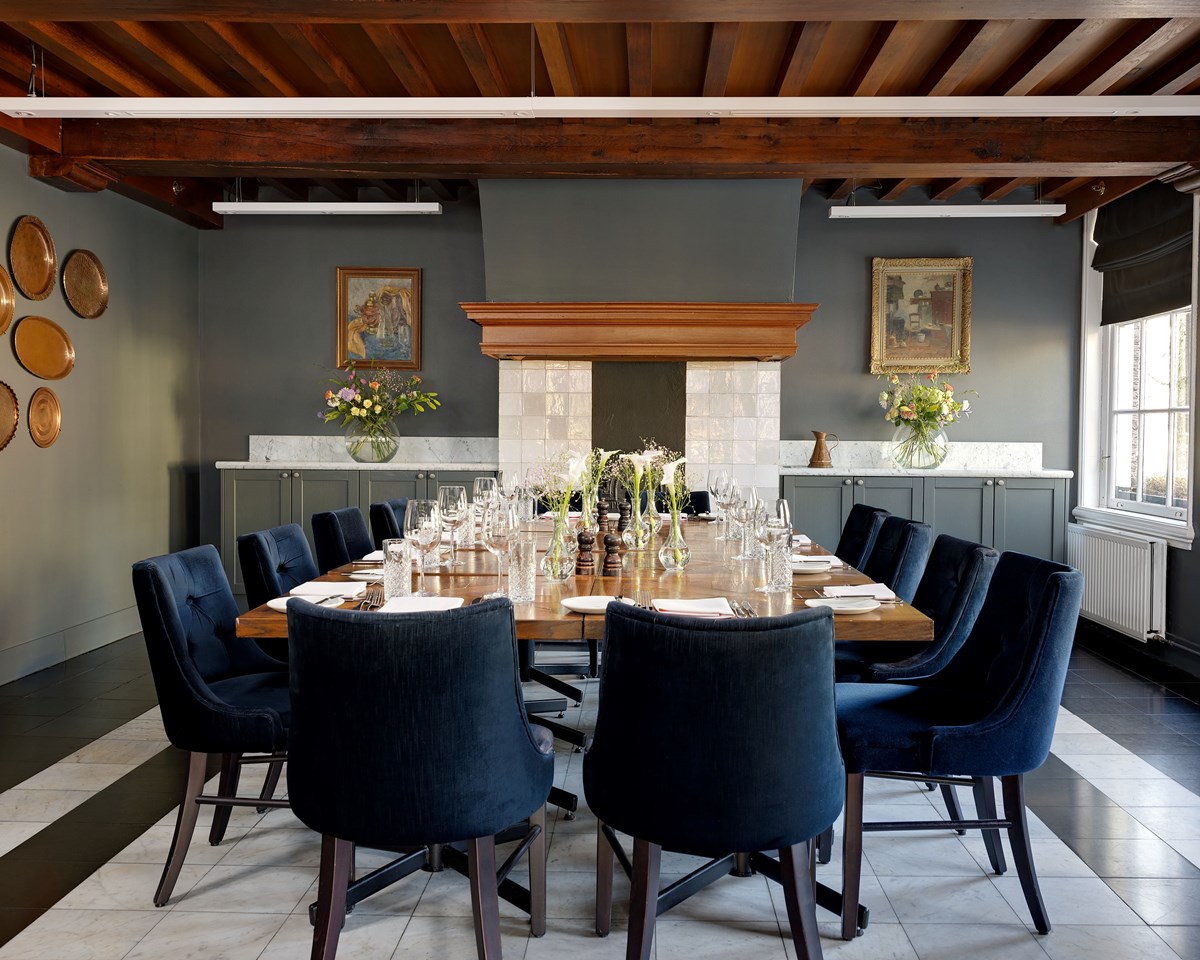 Copper Chamber
The stately Copper Chamber with its original mantelpiece boasts views over the canal and the 'Kees Fens Bridge'. The secluded location within the building offers increased privacy and adds to the intimate atmosphere, making this the ideal space in which to entertain your most important guests.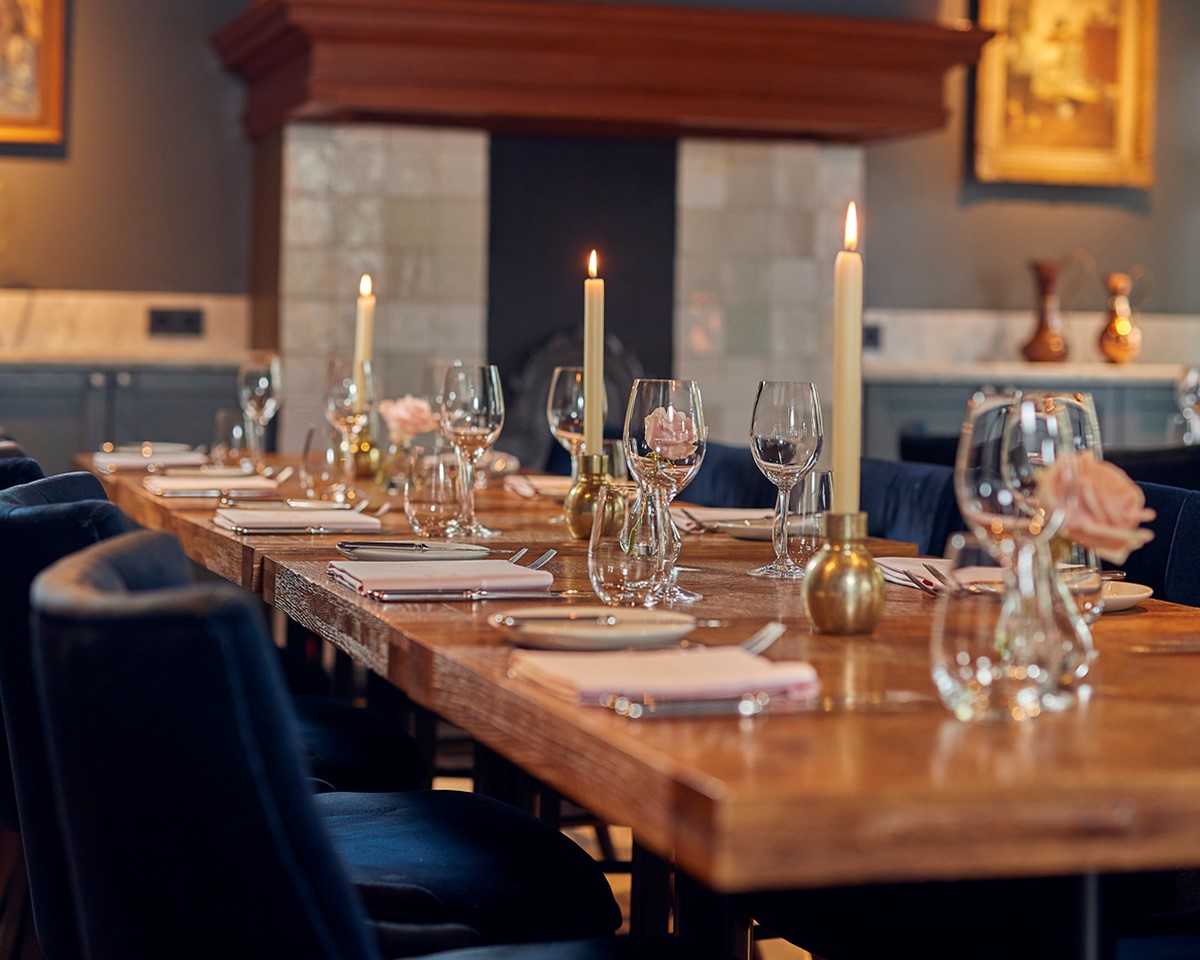 Dimensions
Copper Study
Depth 7 m | Width 4.4 m | Height 2.4 m
Copper Attic
Depth 7 m | Width 4.7 m | Height 2.5 m
Copper Lounge
Depth 7 m | Width 4.5 m | Height 2.5 m
Copper Chamber
Depth 6.5 m | Width 5.5 m | Height 2.5 m