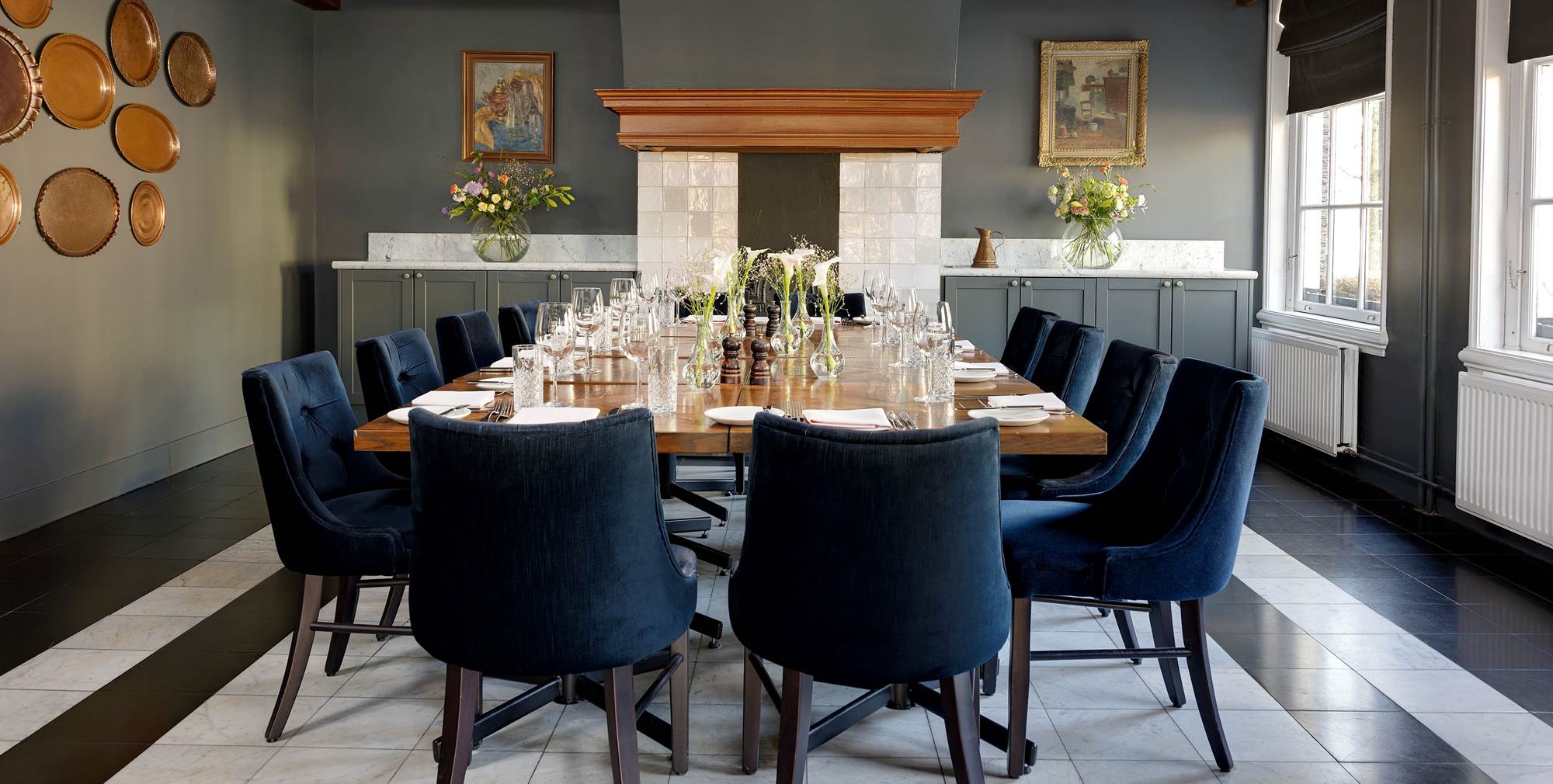 Private Dining in Amsterdam
Life's milestone moments should be celebrated. Host your birthday dinner, anniversary dinner, baby shower or other special occasion in one of our elegant venues all located in the Amsterdam City Centre.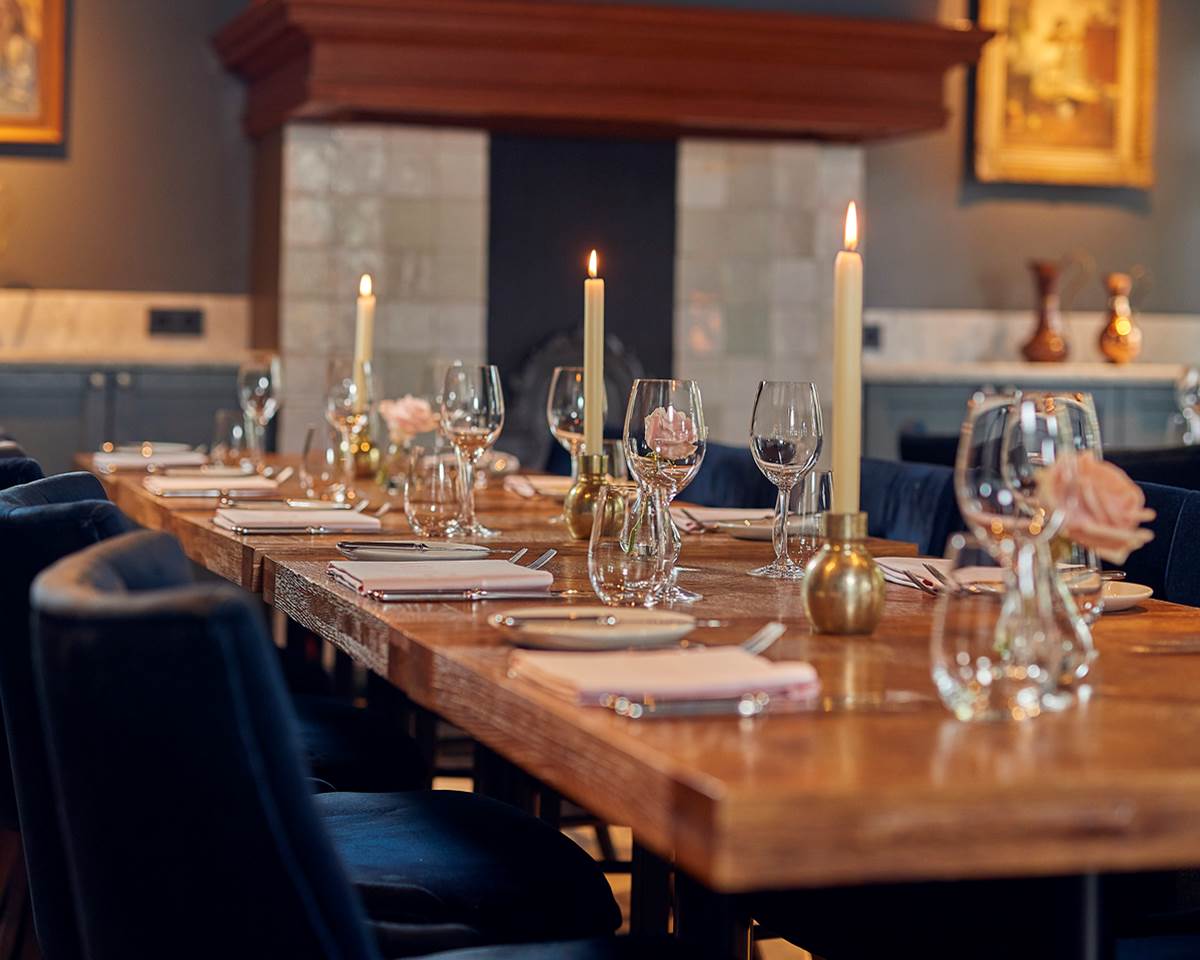 Copper Rooms
Ascend the majestic winding stairs to the Copper Rooms above restaurant Jansz. for your next private dinner party. The Copper Chamber, Copper Attic and Copper Study are an ode to the heritage of copper merchant and namesake, Volkert Jansz, and are all equally charming in their own right.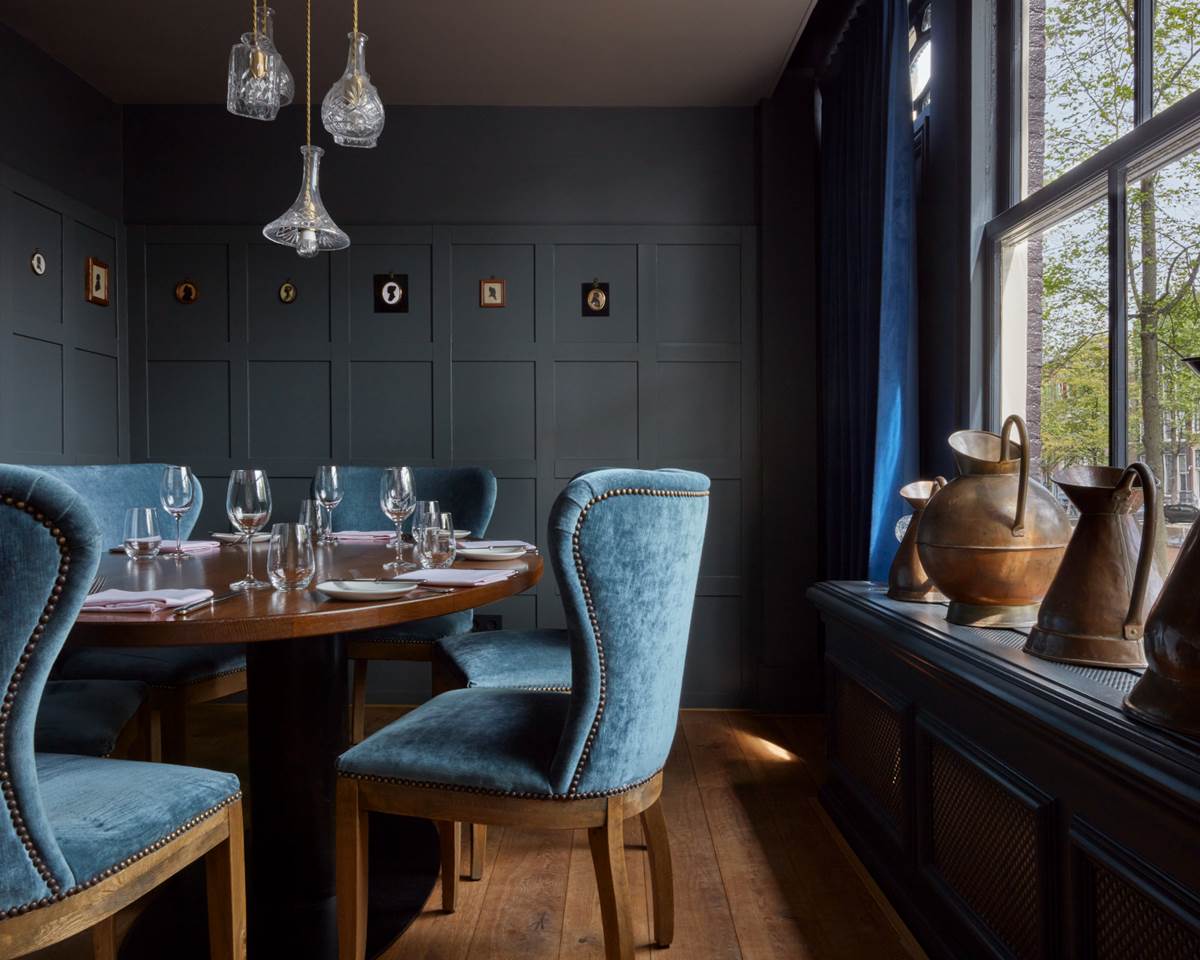 Jansz. Semi-Private Dining
Looking for a little more privacy with a small group of colleagues or loved ones? The semi-private dining area in restaurant Jansz. overlooks the Keizersgracht and is the perfect fit for an intimate lunch or dinner up to 7 guests.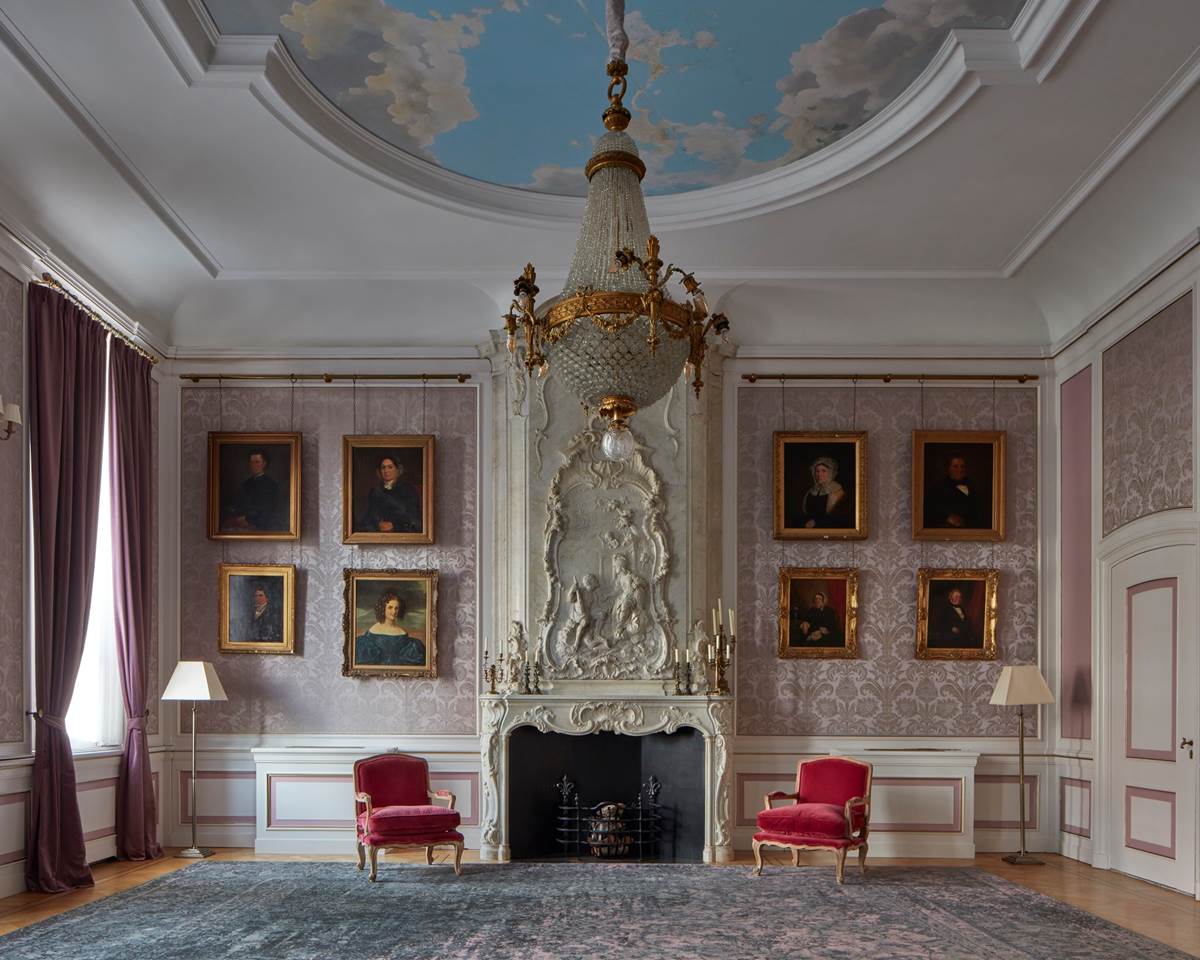 Saxenburg Room
Arrive in style through a private entrance on the Keizersgracht into the impressive marble hallway of the Saxenburg House. The grand Saxenburg Room boasts a hand painted ceiling, focal chandelier, and a view of the garden. A dinner in this beautiful room will transport you back in time to the golden era of grace and splendor.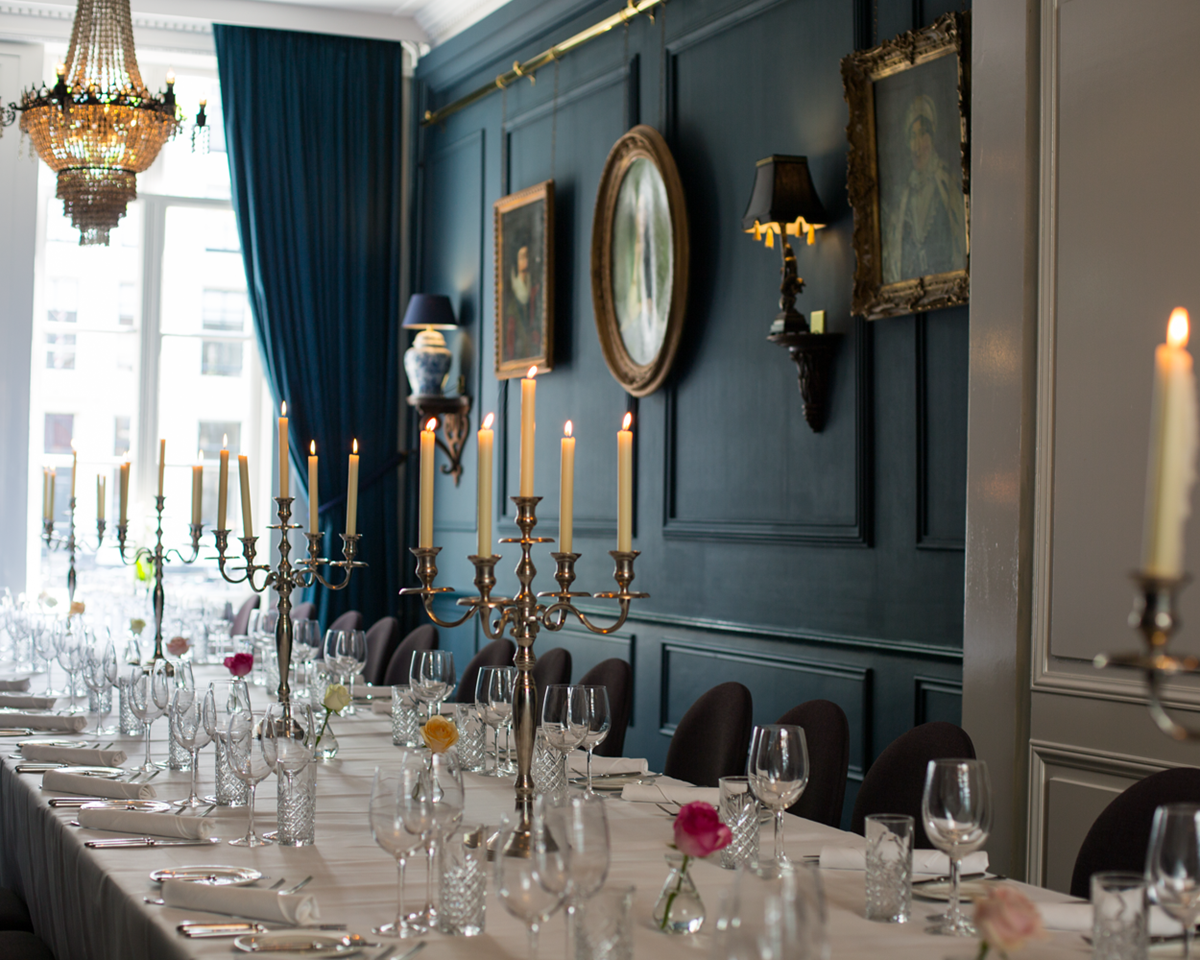 Saxenburg Galleries
Located in the elegant Saxenburg House, this timeless space houses a striking display of art dating back to the Dutch Golden Age. The grand chandeliers and objects further reflect the aristocratic who once lived in this impressive house. A removable partition wall separates these two intimate galleries that can be combined to form an elegant space for a larger group.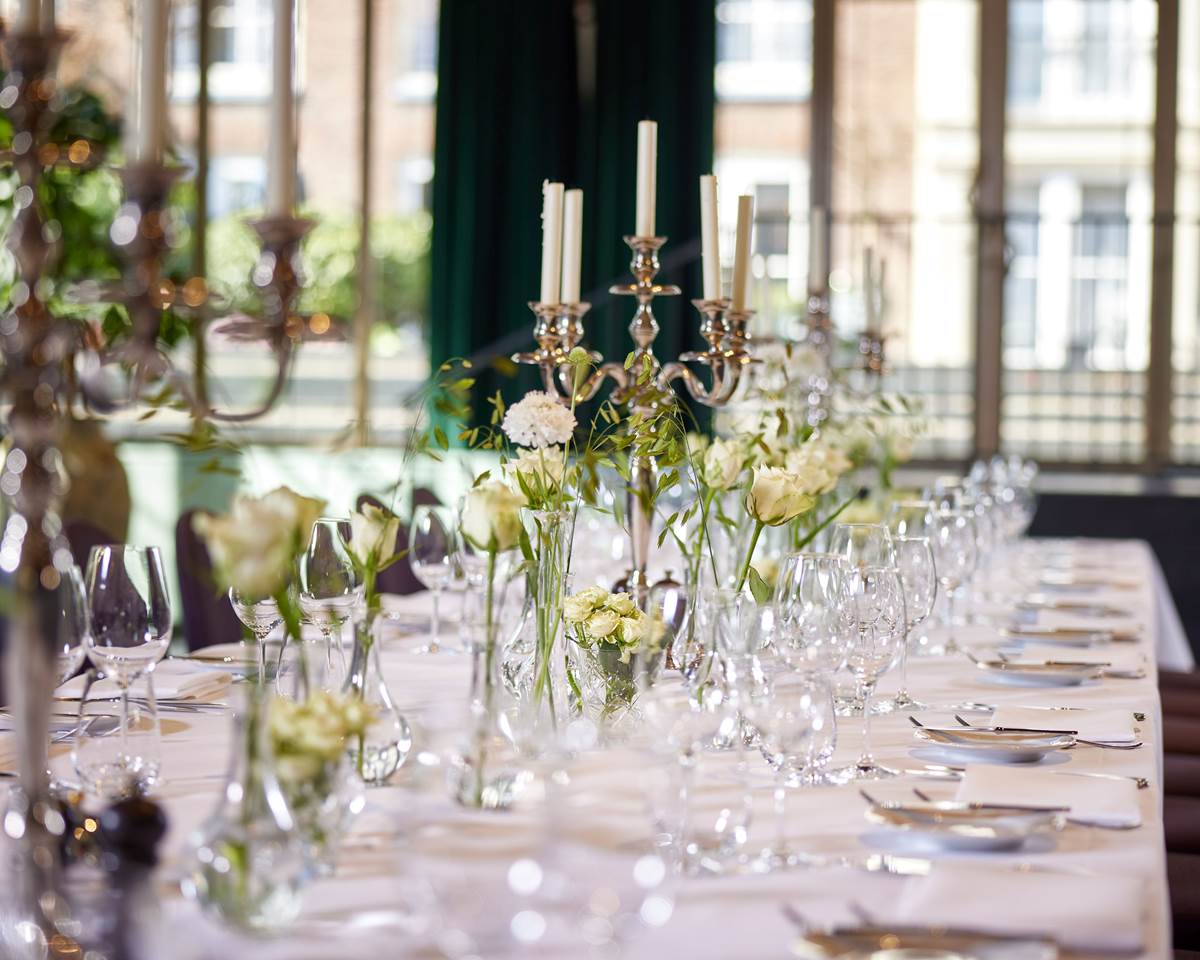 Garden Room
Our largest space for private dining & social events, the Garden Room, flooded with natural right, is a spacious oasis in the heart of the hotel. Accommodating groups of up to 120 guests, the Garden Group is the ideal choice for larger gatherings.